We are on the Move!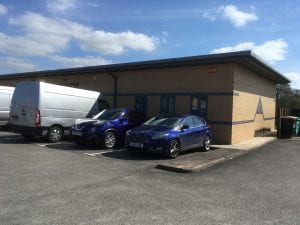 After our busiest year ever in 2016, we have been busy planning for the future and part of that includes our premises, so to meet our current and future needs we have moved………. across the car park to unit 9 Moorbridge court in Bingham.
The new offices and facilities are fully accessible and the usual warm welcome awaits you. We now have a new dedicated showroom and workshop facilities all in the same building along with improved office facilities for our  ever growing  range of products and services.  We have also added additional storage to house our growing fleet of specialist products for pressure care, specialist seating and posture care.  We have a good selection of products available to see and try, especially if you want or need something that little bit different, come and see us and say hello.
We are open Monday to friday, 9am-5pm, excluding public and bank holidays.