Rea Dahlia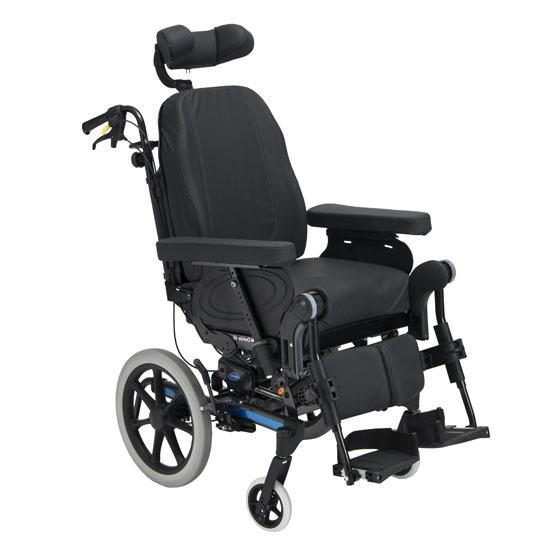 The Invacare® Rea Dahlia has it all, a slim and compact wheelbase in a modern design. It incorporates an adjustable centre of gravity option and a light and easy tilt and recline function.For those seeking mobility with comfort and pressure relief, this versatile chair is perfect for both passive and active clients alike.
The Dahlia features two tilt angles of either 30° or 45°, which improves the positioning capabilities as the tilt and recline options reduce pressure. Component Cross-Compatibility (CCC) across the Rea product range includes the Flex3 seating.
The 45° option provides greater tilt possibilities, delivering excellent pressure relieving properties. The unique construction of the tilt mechanism makes it light to adjust, requiring little muscle force.
The 30° tilt option is suitable for more able clients who can readily propel themselves. The seat height can be set as low as 325mm, allowing the possibility to foot propel. There is also a self tilt option which allows an individual the ability to change their posture to suit themselves.