Navigator Air Champagne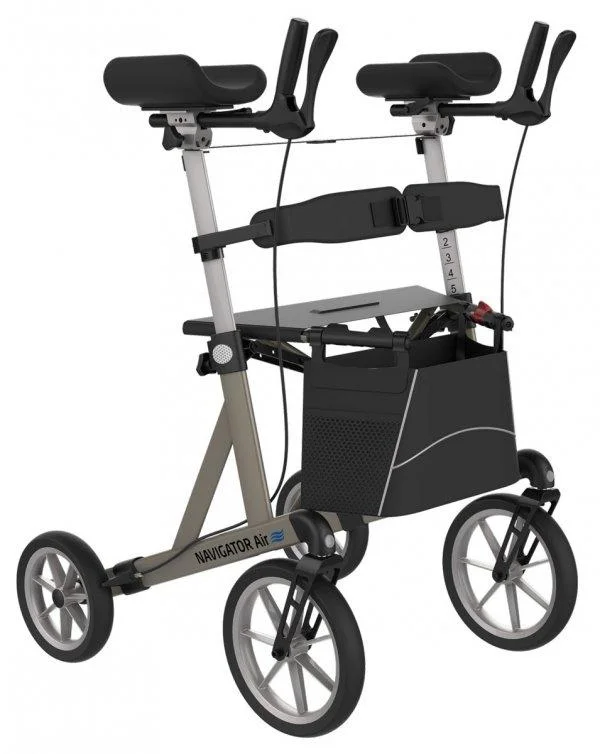 The Rehasense outdoor Navigator forearm walker is based on the Server XC off road rollator and as such is designed for use anywhere. It is perfect for users that require the additional support of the forearm rests, either because of lack of wrist strength/support or rehabilitation purposes.
Although very robust, it is still relatively lightweight at just 12.4Kgs and offers a high degree of stability and ease of movement.
The walker is tested and approved for a user weight of up to 200kgs.
The forearm rests are height-adjustable, with an easy to read numerical marking system and a simple thumb turn lock. The handles are adjustable for arm length and hand position and can be rotated inwards in 2 steps of 22.5 degrees each to aid posture alignment. The brakes have a simple "pull to brake" and "push to park" function.