Kirton Encora Chair (Manual)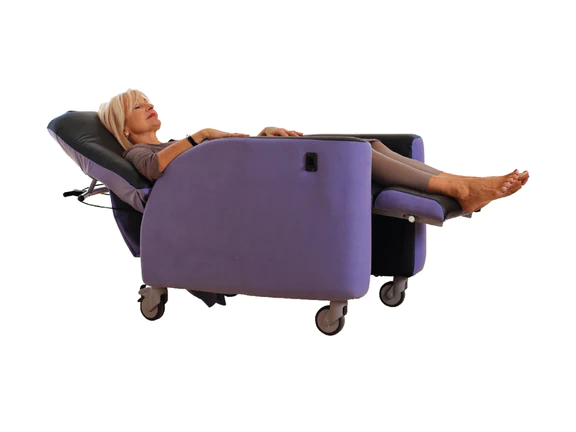 The Advanced Comfort Backrest, incorporating Reflexion™ Foam, moulds itself to the contours of the user, helping disperse body weight and providing superior comfort and support. A Waterfall back is also available for more cushioned, immersive support.
The chair can be raised or lowered to attain the correct seat height for each user and helps maintain an even weight distribution by ensuring feet are firmly positioned on the floor. This also assists the ambulant user to stand from the chair. For the semi and non-ambulant user including side transfers. Mid to high posture and pressure care needs.