Invacare Kuschall Ultra-Light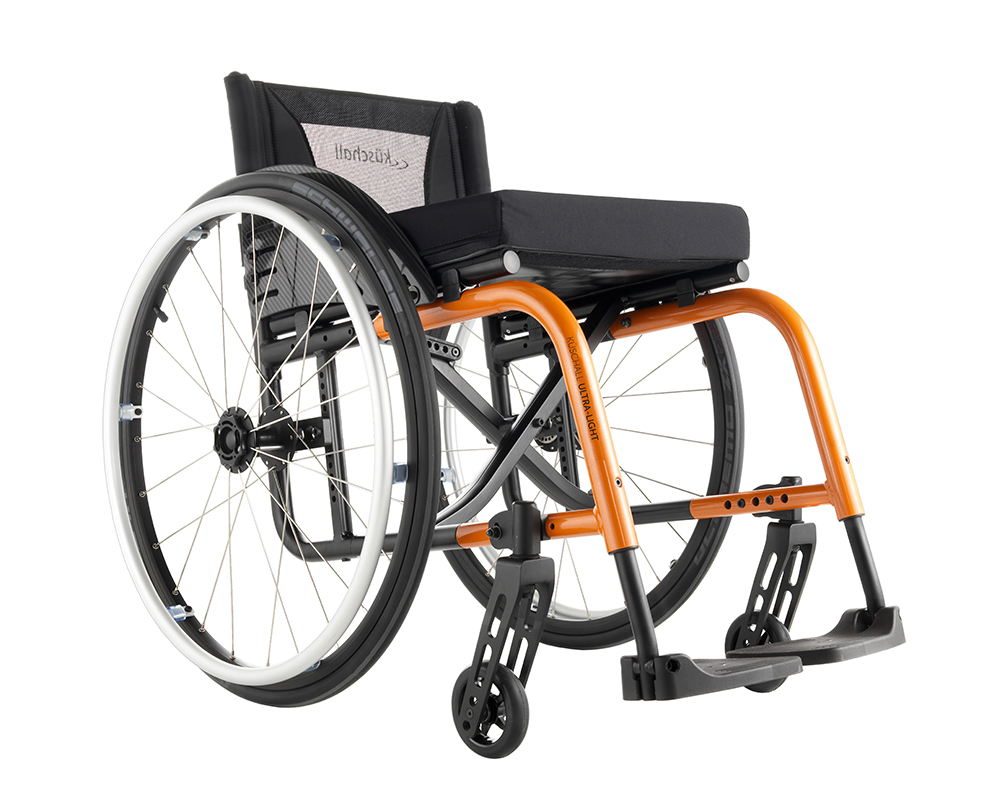 The küschall Ultra-Light is a light and compact wheelchair designed to suit an active lifestyle, offering both high mobility and independence.
The rigid front makes the küschall Ultra-Light a very robust wheelchair, giving it a sturdiness and driving performance comparable with a rigid frame wheelchair. With its easy folding system, it allows those with reduced strength and/or hand function to fold the wheelchair without having to apply excessive force.
The küschall Ultra-Light foldable active wheelchair offers the ultimate support when needed. The combination of design, driving performance and manoeuvrability results in an ultra-light wheelchair that delivers on performance.