Invacare Action 4NG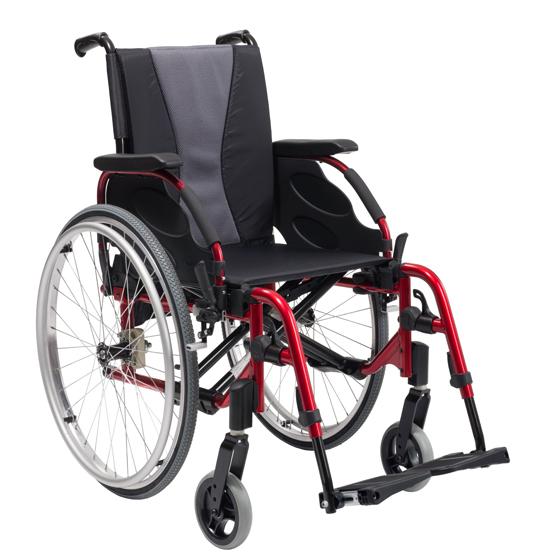 Invacare Action4NG offers a flexible range of models to accommodate different customer needs and is particularly suitable for taller or heavier people.
With a frame designed for improved stability and comfort, the stylish Action4NG offers the same cross compatibility of parts with other models in the Action4NG family allowing customers to easily maintain and update their wheelchairs when required. The frame design of Action4NG helps improve stability resulting in easier wheeling and manoeuvring by maximising the customer's position in the chair. It is easy to adapt the Action4NG to other types of wheeling characteristics to suit various needs by changing the rear wheel position and altering the seat position. It features optional seat adjustments to aid postural support for day long use.
Almost all parts of the Action4NG frame are interchangeable with other models of the Action family and even with other Invacare wheelchairs, including ReaTM. All parts such as armrests, leg rests, wheels etc, are compatible with each other.
By removing the rear wheels and folding the frame, the Action4NG easily slides in behind the front seat or slips into the boot of a car. Without rear wheels, the Action4NG weighs 8.3 kg. Simple handling and folding makes for great ease of transport.