Invacare Action 2NG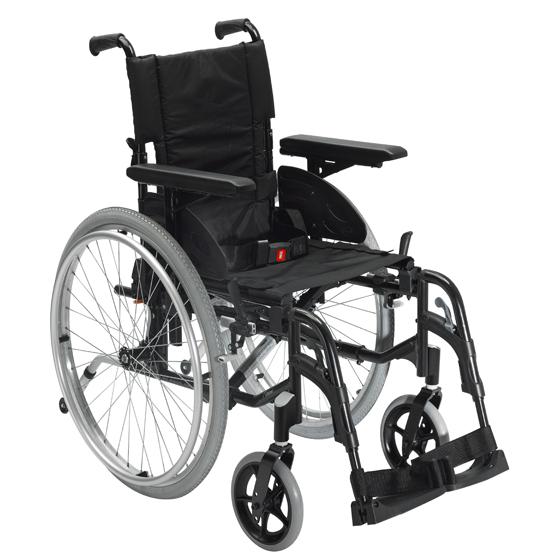 The all-new Action2NG has been developed from the tried-and- tested Action3 concept. The specifications meet the basic needs of customers whilst refusing to compromise on safety or comfort.
The next generation Action2NG shares the same essential platform as the Action3, offering a low total weight for easy handling combined with good driving abilities. Due to the shared use of common components, the Action 2NG perfectly fits into the Action family.
With a weight from 16.2 kilos, the Invacare Action 2NG fulfills all essential functional requirements. The stable folding frame means the wheelchair is easy to handle, and being lightweight makes transportation trouble-free. Cross-compatibility with other members of the Action family ensures that the Action 2NG can be easily adapted to meet individual needs.
The tried-and-tested technology of the Action family products allow individuals to go wherever they desire. Cross-compatibility with Action 3NG and Action4NG make this an ideal, basic, fleet product. Also available in a transit version.