Inspire In-Seat Sling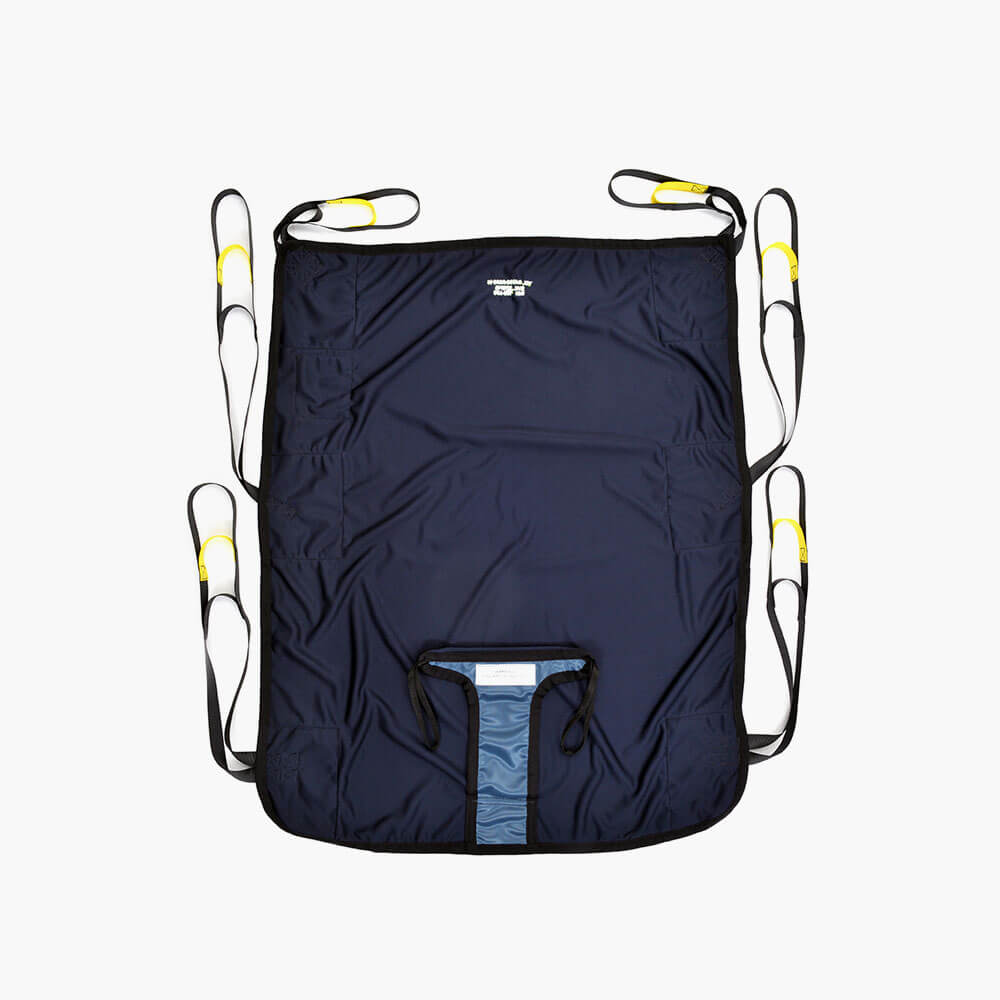 Developed in navy blue Lite polyester material, the Aspire Inseat is a lightweight, strong breathable sling that offers comfort and support.  Highly breathable to help prevent sweating when fitted, especially in a moulded seat or wheelchair.
Whilst being strong and durable the sling can be left in-situ for extended periods of time without compromising any pressure benefit the user's seat may give.
Pockets to tuck away straps when the sling isn't in use.  Pomnel with straps for extra security.
6 strap design for extra comfort.
Discreet when left in place.