Etac Clean Mobile Shower Commode (49cm)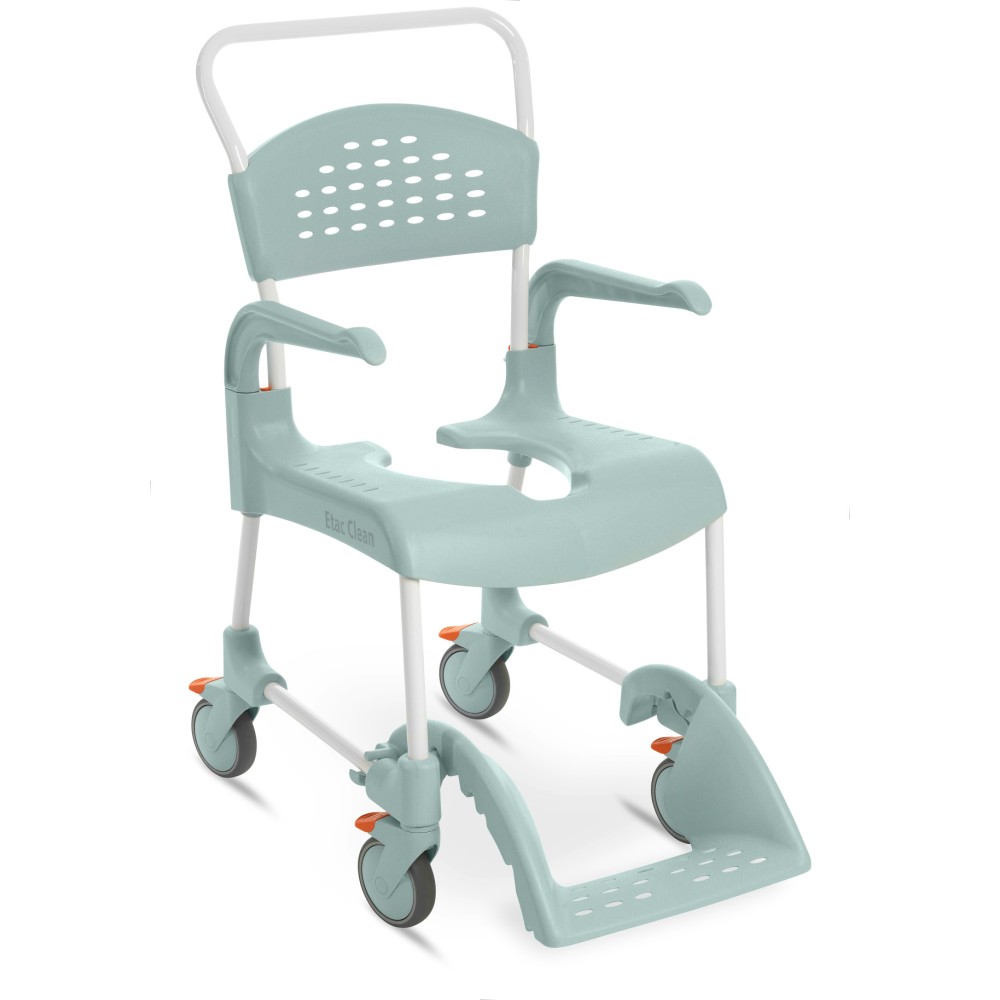 The Etac Clean is an award winning range of shower commode chairs. The handle on the back of the Clean allows for easy manoeuvrability when handling users. This also allows the chair to fit onto wall mounted toilets by using the handle. The seat offers intimate hygiene with the rear being fully open. The user has practical foot support as well as softly covered surfaces for protecting the feet and heels. The Clean has easy swivelling castors that enable the chair to be moved around freely.
The Etac Clean comes in a variety of versions including the old version of the mobile shower commode.