Esprit Action Powerchair (Basic)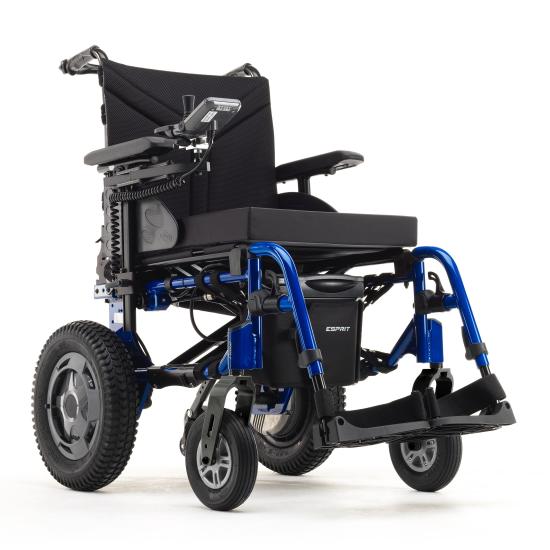 Introducing the new Esprit Action powerchair. This lightweight, foldable powerchair offers a perfect combination of a technologically advanced power chair design in a truly transportable concept, its finally time to enjoy, freedom and independence without compromise.
Featuring new innovative gyro technology, the compact wheelbase gives enhanced manoeuvrability making the narrowest of environments easier to negotiate. The rear wheels are repositioned frontward for better traction and a smaller turning radius. Inclines of up to 6° are effortless, smooth and stable. The new gyro technology reduces acceleration according to the degree of the slope and quickly detects when the wheelchair is on a tilt.