Aquatec Orca NG Bathlift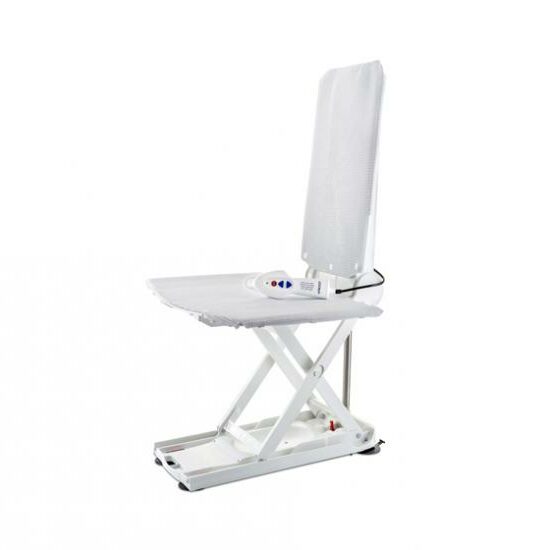 The Aquatec Orca bathlift features an impressive weight limit of 140 kg, with increased leg room for deeper and more relaxed bathing, among other functions. Our Invacare Aquatec Orca range provides superior quality and durable bath lifts that are designed to offer comfort, safety and reassurance to those most in need of support as they bathe. The product incorporates increased legroom, ease of disassembly and ergonomic floating hand control that contains a highly efficient lightweight battery.
The bathing aid also features a textured seating surface that allows use without covers if desired. The side flaps are hinged flush to the main seating surface and enable comfortable and safe side transfers, without entrapment of skin.